Advanced Inverter TechnologyWith High Energy Efficiency (High CSPF)
Inverter Technology with high energy ratings; 1hp = High CSPF Value (7.40) & Lower Energy Consumption (600)
COANDA EFFECT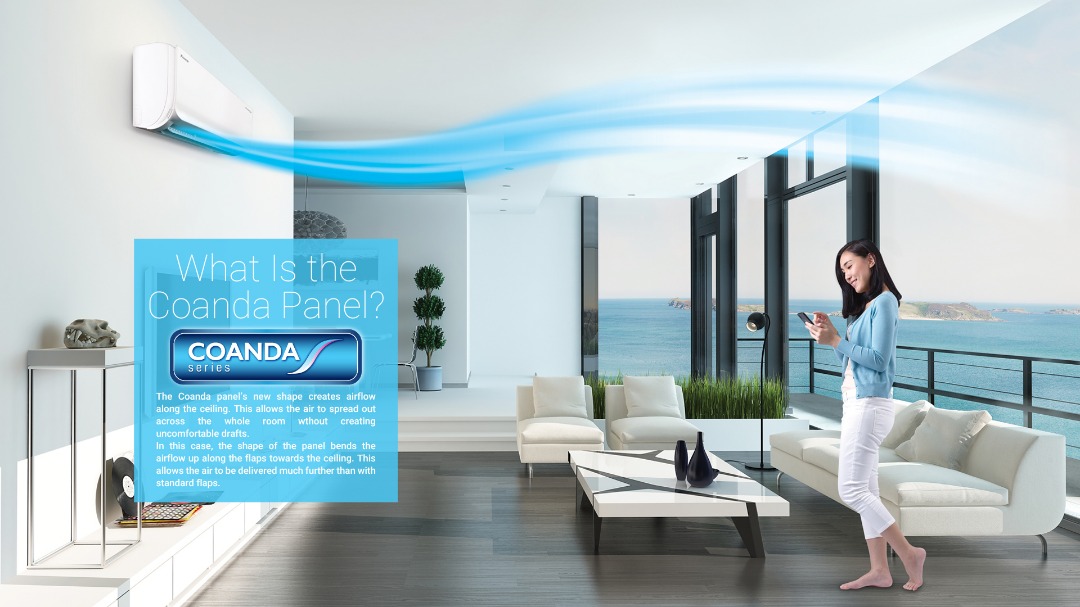 This new design Coanda panel's new shape creates airflow along the ceiling. This allows the air to spread out across the whole room without creating uncomfortable drafts. It is to provide a comfortable cooling space without draft feeling and temperature unevenness.
HYBRID COOLING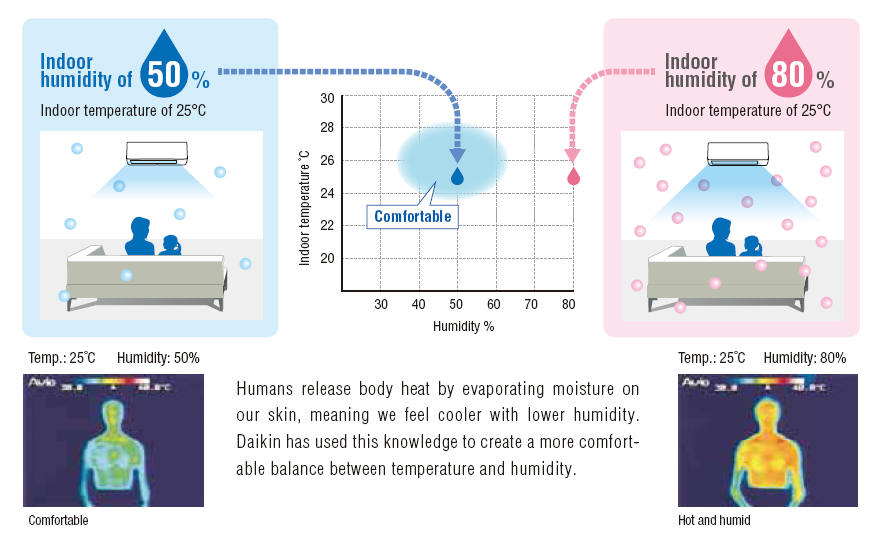 Hybrid Cooling is Daikin's Technology to control humidity efficiently even in low cooling loads by developing the indoor unit's heat exchanger to dehumidify at any time. It keeps dehumidifying and maintains coolness after reaching the set temperature.
For the conventional air conditioner, after the room temperature reached the setting temperature, the humidity getting increase again that make you feel muggy. For FTKM model, the humidity can be maintained that make you feel comfort continously.
Product Features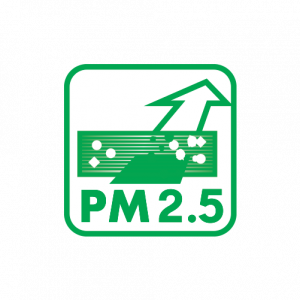 PM 2.5 FILTER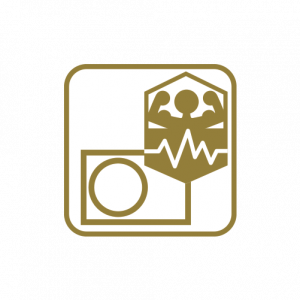 SUPER PCB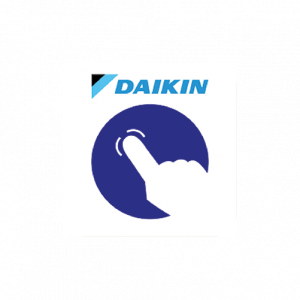 SMART CONTROL (OPTIONAL)